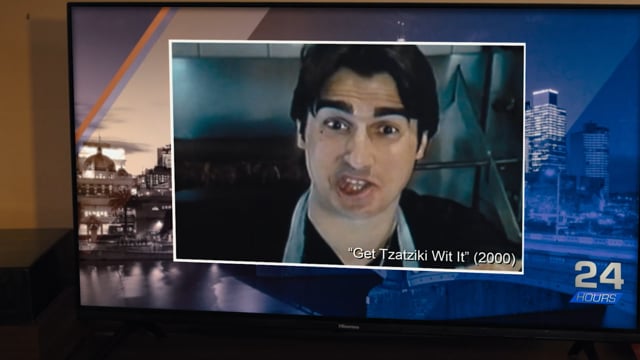 WOG BOYS FOREVER
AVAILABLE ON DIGITAL NOW | The time has come once again for Steve to show the whole world that "Where there's a wog, there's always a way".
WATCH TRAILER
Wog Boys Forever
COMING SOON TO KISMET
Wog Boys Forever is just one of the events that Kismet will be presenting in the upcoming months. Stay tuned for details.

From psychological dramas celebrating kick-ass female directors, life-affirming stories of Holocaust survival, to pondering the next agricultural revolution, Kismet films will take you on a journey through wildly different worlds, BUT they all have something pretty special to say and something pretty important to talk about.
Wog Boys Forever
Nick Giannopoulos, Vince Colosimo, Sarah Roberts and Sooshi Mango
AVAILABLE ON DIGITAL NOW | WATCH TRAILER HERE
Steve 'The Wog Boy' Karamitsis [Nick Giannopoulos] & his best mate Frank [Vince Colosimo] are back on the big screen in the hilarious new film 'Wog Boys Forever'. Co-starring Sarah Roberts and comedy group sensation Sooshi Mango. Once again, the time has come for Steve & his wogboys to show the world that "Where there's a Wog, there's always a Way!"
AVAILABLE ON DIGITAL NOW
Steve 'The Wog Boy' Karamitsis [Nick Giannopoulos] & his best mate Frank [Vince Colosimo] are back on the big screen in the hilarious new film 'Wog Boys Forever'. Co-starring Sarah Roberts and comedy group sensation Sooshi Mango. Once again, the time has come for Steve & his wogboys to show the world that "Where there's a Wog, there's always a Way!"
Back to releases