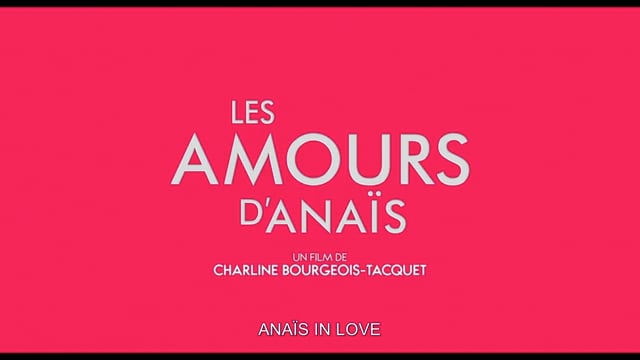 ANAIS IN LOVE
A buoyant French comedy from director Charline Bourgeois-Tacquet, follows spirited and romantic thirtysomething Anaïs (Anaïs Demoustier) in her manic search for stability.
Watch Trailer
Anaïs in Love
COMING SOON TO KISMET
Anaïs in Love is just one of the events that Kismet will be presenting in the upcoming months. Stay tuned for details.

From psychological dramas celebrating kick-ass female directors, life-affirming stories of Holocaust survival, to pondering the next agricultural revolution, Kismet films will take you on a journey through wildly different worlds, BUT they all have something pretty special to say and something pretty important to talk about.
Anaïs in Love
Charline Bourgeois-Tacquet
Anaïs Demoustier, Valeria Bruni Tedeschi, Denis Podalydes
Anaïs in Love is a sensual, funny and endearing French romantic comedy. Young Anaïs begins an affair with a much older man but finds herself falling for his wife. This ménage à trois elegantly navigates fantasy, sensuality and melancholy in a film that grows in intensity with each passing minute. Reminiscent of an Eric Rohmer or Greta Gerwig film, comic situations abound in Charline Bourgeois-Tacquet's sparkling debut feature, with writing that draws sincere and captivating performances from Podalydès as a man out of his depth and Tedeschi as a woman on the edge of awakening.
Official Selection:
2021 Cannes Film Festival
2022 Rendez-Vous with French Cinema
2022 Miami Film Festival
Back to releases