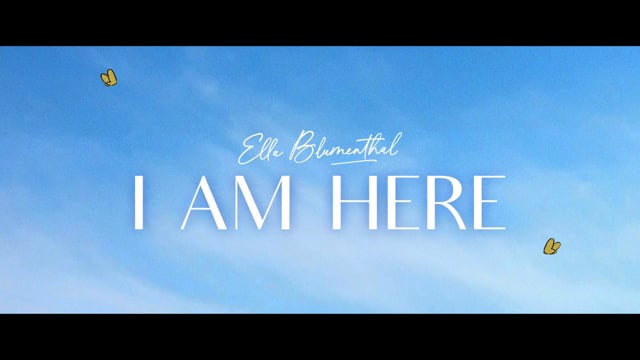 I Am Here
A life-affirming documentary that celebrates the remarkable life of Ella Blumenthal/
Watch Trailer
I Am Here
COMING SOON TO KISMET
I Am Here is just one of the events that Kismet will be presenting in the upcoming months. Stay tuned for details.

From psychological dramas celebrating kick-ass female directors, life-affirming stories of Holocaust survival, to pondering the next agricultural revolution, Kismet films will take you on a journey through wildly different worlds, BUT they all have something pretty special to say and something pretty important to talk about.
A life-affirming documentary that celebrates the remarkable life of Ella Blumenthal, whose magnetic personality and spirit has remained undimmed despite living through one of history's darkest chapters. One of the oldest living survivors to bear witness to the Holocaust, Ella celebrates her 98th birthday in the film, where she reveals to close friends and family profound memories of her incredible survival in a way she has never done before. Now 100 years old, she continues to encourage us with her strength. Ella's incredible life journey demonstrates an unwavering appreciation and zest for life that offers a universal message of resilience for a world that continues to divide when it should unite. In the face of unfathomable hate, Ella chooses to inspire us through love. Now more than ever, her story teaches us the importance of compassion and tolerance.
"Director Jordy Sanks beautifully moving documentary, I AM HERE, captures the horrors of one of the darkest chapters in history, while also reminding the audience of the importance of love, family and an appreciation for life."
"I AM HERE is a stark reminder that we cannot ever forget the horrors of Nazi Germany, and more importantly, ensure that future generations understand and appreciate what took place." Kaplan vs. Kaplan
Back to releases